We will be using the Retro Synth in Logic Pro X as our analog synthesis instrument. The basic process is to
Create a software instrument track
Load the Retro Synth as your instrument
Use the Analog tab in the Retro Synth
Play the synth using any attached MIDI keyboard
creating the software instrument track
When you open a new project and are prompted to create a new track, choose the "software instrument" option. Be sure to deselect (uncheck) the "Open Library" option (circled in red in the picture below). If Logic opens the "library," you will be limited to stock instrument sounds.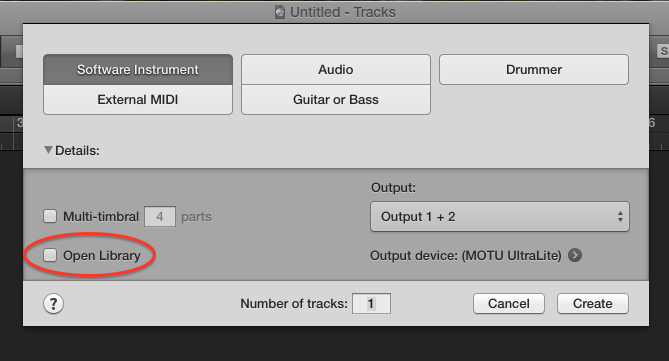 load the retro synth
Once you have the software track created, go to the channel strip in the main window, or switch to the mixer view. The software instrument track will have insert locations for MIDI FX, Instrument, an Audio FX. Click on the Instrument insert and choose Retro Synth > stereo from the popup menu.

the retro synth
The Retro Synth has four options: Analog, Sync, Table, and FM. Stay with the Analog option.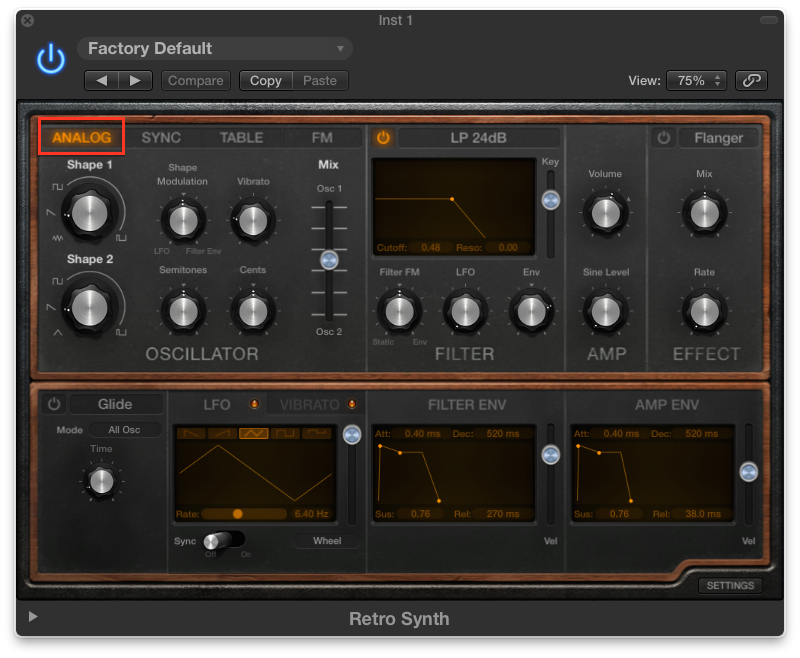 playing the synth
Select the software instrument track with the Retro Synth loaded in the main window or mixer window. That track will now be listening to MIDI input. You can also use the computer keyboard or an onscreen MIDI keyboard. You can select either option in the Window menu (Show Keyboard or Show Musical Typing).